Imagine if your remote data were accessible as if it were local, and under a single namespace. It would simplify your operations, lower your costs, and greatly increase agility for all your workflows.
Linear expansion leads to exponential complexity
End users can be anywhere, so your data has to be everywhere. Multiple file systems in multiple data centers and in the cloud can leave you long on complexity and short on options. Most of those options have downsides of their own.
Cross-site data duplication
Managing multiple point-to-point replication pairs
Spiraling storage costs due to data redundancy
Reconciling version conflicts between sites and across datasets
Multi-site replication at scale can overwhelm WAN links
Storage tiering
Treewalks at petabyte scale can cause availability and performance issues
Millions of stub files can break apps and impact users
Added licensing costs and complex management 
Third-party data management tools
Gateway servers can lead to data-access chokepoints
Many tools break down at scale 
Added licensing costs and complex policy management 
Dozens of filesystems, one namespace
When you have globally distributed users who need low-latency access to data everywhere, Qumulo Global Namespace lets you consolidate all your Qumulo instances – edge, core, and cloud – into a unified data plane that enables local-like access to remote files.
With Qumulo Global Namespace, our Scale Anywhere™ platform is the only primary storage solution that enables seamless access to unstructured data everywhere – simplifying unstructured data management, enabling hybrid workflows, and lowering costs. 
Qumulo Global Namespace is based on the same AI-driven algorithm that we've been perfecting for over 10 years to pre-fetch the data you need, from any Qumulo Instance anywhere, before you need it.
Uses a network-optimized cross-instance communication protocol to minimize WAN traffic, reducing costs and simplifying operations.
Fine-grained read / write locking and intelligent cache management between Qumulo instances guarantees data consistency for all users and apps, providing low-latency access to data everywhere.
Among all enterprise unstructured data platforms, only Qumulo provides a globally consistent filesystem across multiple sites and clouds, as well as globally consistent enterprise unstructured data management.
For the sixth year in a row, Gartner® identified Qumulo as a Leader in the 2023 Gartner® Magic Quadrant™ for Distributed File Systems and Object Storage. To us, this is an acknowledgement that Qumulo is charting a path forward to shape and redefine enterprise storage.
Learn why we are consecutively named a Leader, and evaluate Qumulo in respect to other vendors in the report:
One namespace for an array of industry use cases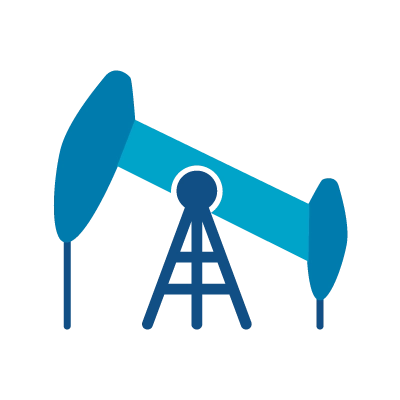 Energy & Resources
Subsurface modeling
Well optimization
Life Sciences
Genomics pipelines
Digital pathology AI
Healthcare
PACS VNA
EPIC Blob
Higher Education
Research HPC
Data Migration
AI
Media & Gaming
Video editing & VFX Render
DevOps
Financial Services
Data curation/comliance
Active archives
Interested in trying Qumulo?
Frequently Asked Questions