Rapid data access, timely care
We're here to make patient data simpler for you and rapidly accessible for your care teams — anywhere. 
Healthcare data is growing faster than any other industry.
of the world's data is generated by healthcare.*
compounding annual growth rate for healthcare data estimated by 2025.*
*RBC Capital markets: The Healthcare Data Explosion
on average can be generated by a single patient per year.
How Qumulo solves today's healthcare storage challenges
Optimize time-to-first image for all modalities, ensuring radiologists and other clinicians get the data they need for timely care decisions.
Siloed systems & modalities
Consolidate storage for all modalites system-wide onto a single platform for simplicity, control, and predictability.
Deploy a HIPAA-compliant managed service offering natively on Microsoft Azure in minutes with just a few clicks.
Where healthcare organizations benefit from Qumulo
Picture Archiving and Communications Systems (PACS) and Vendor Neutral Archive (VNA)
Sub-millisecond latency for 82% of reads ensures rapid time-to-first image for clinicians.

Reduce TCO with a centralized storage pool for all PACS and PACS VNA workflows.

Single tier architecture simplifies management and eliminates wait times even for older files.
Electronic Health Records (EHR)
Consolidate all Epic BLOB data for greater simplicity and performance.
Maximize uptime ensures maximum availability of patient data.
End-to-end data encryption (at rest and over the wire).
Precision Medicine & Research
Consolidate silos and standardize data access across all concurrent projects from a single storage pool.
Intelligent caching delivers the performance your genomics workflows need at near-disk price.
Simple enough for even non-IT staff to manage.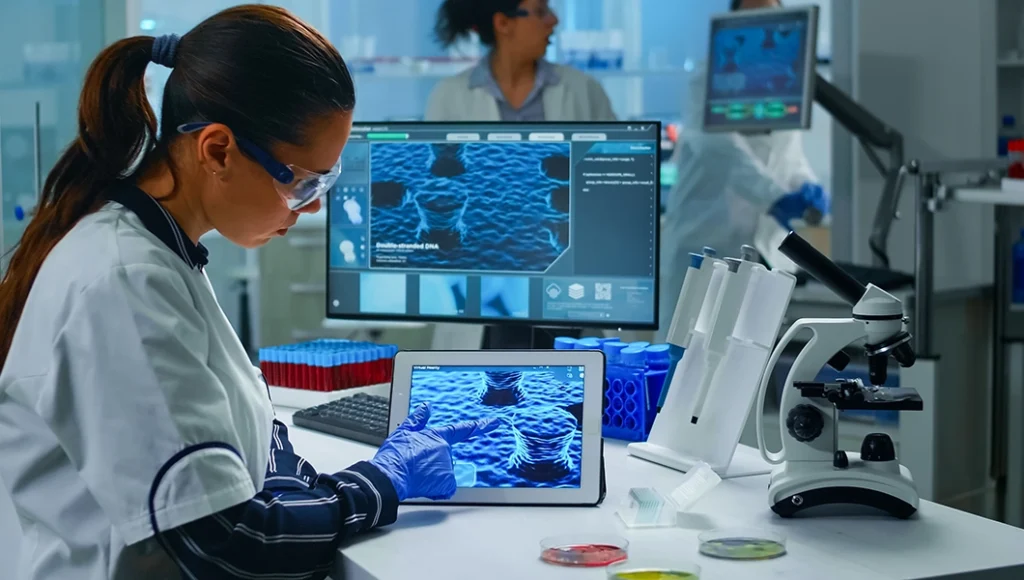 Deploy Natively on Azure in Minutes
Predictable capacity-based pricing

Supported on all major PACS Systems
Qumulo is certified to run on leading PACS solutions.
Why rapid data access matters for healthcare 
By unifying data system-wide and across on-prem and cloud environments, Qumulo supports common strategic initiatives.
Minimize time to data retrieval for non-disruptive clinician workflow.
Ensure timely, accurate diagnoses and confident care decisions.
Consolidate and simplify systems for more cost-effective operations.
Assure patients of care quality with personalized treatment plans.
Interested in trying Qumulo?