Accelerate time to discovery 
Qumulo is your single unstructured data solution for cost-effectively storing, managing and protecting all your life science data throughout its entire lifecycle.
Life Science technology and research are generating massive data sets
estimated to be generated annually by genomic sequencing by 2025
PLoS Biology 2015, Big Data: Astronomical or Genomical?
of data created from a single human genomic sequence.
Genomic Fact Sheet, National Human Genome Research Institute
of data was created by healthcare organizations in 2020 and growing
Precision Medicine: Opening the Aperture, McKinsey Report 2018
How we solve data challenges for
Life Sciences
Qumulo lets you store, manage, and move data across the platforms and clouds of your choice – at any scale.
How life science organizations benefit from Qumulo
Save time with automation
One platform to cost-effectively support your Next Generation Sequencing (NGS) workloads and large-scale, comprehensive proteomics analysis.
Hybrid nodes deliver performance for NGS workloads and cost-effective archive storage.
Grow to exabyte-scale with performance options to support multiple concurrent projects with varying workflows and requirements.
Deploy on-prem, at the edge, and in any public cloud.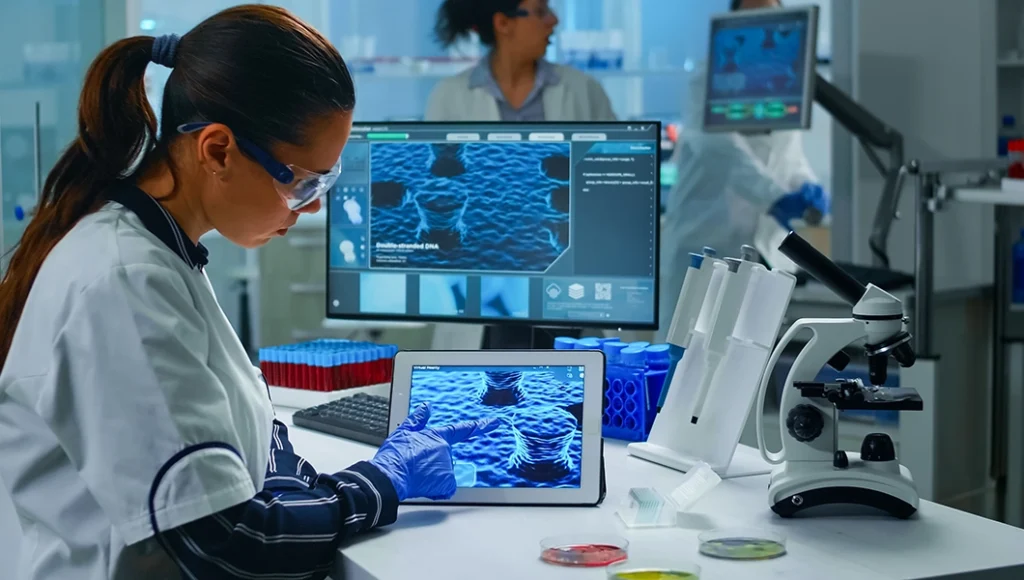 One platform to simplify management of all data and curate the insights providers need for data-driven treatment plans.
Deploy on your virtual infrastructure to support ingest from wearables, implants, and other health tracking devices.
Interoperability between disparate applications ensures care providers have rapid access to the data they need from anywhere.
One platform to unify unstructured data and enable global collaboration for geographically dispersed research teams.
Identical management across on-prem and clouds requires minimal personnel to manage.
Multi-protocol stack simplifies data sharing for file and object-based workflows.
Use policy-driven replication to ensure low-latency data access even for globally dispersed teams.
Interested in trying Qumulo?