Azure Native Qumulo Scalable File Service
The only exabyte-scale, cloud-native file service with elastic performance and all the enterprise features of your on-premises NAS, with a TCO to match. 

The cloud-native file service you've been waiting for
U.S. pricing as low as $30/TB per month
Includes up to 1GBps sustained throughput
Automatically add more throughput at a cost of $0.00011 / GBps / TB stored, metered per minute
Why Qumulo for File Storage in Azure
Use Azure Native Qumulo as a standalone instance, or combine it with your other Qumulo deployments under a single global namespace, all managed and monitored from a single pane of glass, giving you true hybrid-cloud functionality without the compromises or complexity of other file data services.
Lift and shift workloads easily
Move your file workloads to the cloud without refactoring your applications or compromising on features or performance.
Deploy file-based workloads 
directly to the cloud 
Native support for file-based workloads lets you deploy new workflows and services directly into Azure, bypassing the data center entirely.
Scale to meet any need
Support exabytes of data under a single namespace – far exceeding capacities for any other file solution in the public cloud – at near the cost of on-prem storage.
Stay compliant
Trust even your sensitive apps and data with ANQ. Like all Qumulo deployments, ANQ is compliant with multiple security frameworks, including HIPAA, GDPR, SOC 2 Type 2, and FIPS 140-2.
See what The Futurum Group has to say about Azure Native Qumulo's ability to deliver the same file data service in the cloud that you're used to on-premises, at comparable cost.
Find out how ANQ compares to the cost per terabyte of today's most common scale-out NAS systems, using our own TCO calculator tool.
ANQ offers simple, predictable pricing in a complete SaaS solution. Use our cost calculator to estimate the cost of moving your existing workloads to ANQ today.
Azure Native Qumulo Industry Use Cases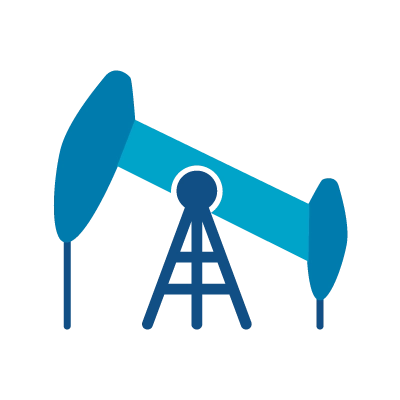 Energy & Resources
Subsurface modeling
Well optimization
Life Sciences
Genomics pipelines
Digital pathology AI
Healthcare
PACS VNA
EPIC Blob
Higher Education
Research HPC
Data Migration
Media & Gaming
Video editing & VFX Render
DevOps
Financial Services

Data curation/compliance
Active archives
Expansive Regional Availability
Azure Native Qumulo can be provisioned directly from the Azure Marketplace in 20 regions across the US, EU, UK, and Canada.
US regions:
East US: Virginia
East US 2: Virginia
West US: California
West US 2: Washington
West US 3: Arizona
North Central US: Illinois
South Central US: Texas
Central US: Iowa
EMEA & Canada regions:
Canada Central: Toronto
France Central: Paris
Germany West Central: Frankfurt
North Europe: Ireland
Norway East: Oslo
Sweden Central: Gavle
Switzerland North: Zurich
West Europe: Netherlands
UK South: London
Lift and shift workloads easily
Single management experience and standard protocols simplify moving workloads to and from the cloud without refactoring applications.
Support new cloud workloads
Build apps and Kubernetes workloads with shared data and automation for simplified management with complete APIs.
Scale to meet any need
Support PB of data under a single namespace, greater than any other file storage offering on Azure.
Frequently Asked Questions