Azure Native Qumulo Scalable File Service
Azure Native Qumulo delivers exabyte-scale, unstructured data storage as a service in less than 15 minutes with just a few clicks in the Azure portal.

Unstructured data on Azure, simplified
No surprises
Predictable, capacity-based SaaS pricing with no transaction fees or hidden costs
Unlimited scale
Scale from a few terabytes to exabytes in a single namespace
Seamless data mobility
Built-in replication across Azure regions, other clouds, and your data center.
One bill — all-inclusive managed service
Rapid time-to-value — deploy directly from the Azure portal in minutes
No compromise — same full-featured, high-performance, enterprise-grade file system in the cloud as on-prem
Simplified access — multi-protocol support for file-based and object-based workloads (SMB/NFS/S3/REST)
Highest performance — Qumulo offers the most performant storage solution available on Azure
Expansive Regional Availability
Azure Native Qumulo can be provisioned directly from the Azure Marketplace in 20 regions across the US, EU, UK, and Canada.
US regions:
East US: Virginia
East US 2: Virginia
West US: California
West US 2: Washington
West US 3: Arizona
North Central US: Illinois
West Central US: Wyoming
South Central US: Texas
Central US: Iowa
EMEA & Canada regions:
Canada Central: Toronto
Canada East: Quebec City
France Central: Paris
Germany West Central: Frankfurt
North Europe: Ireland
Norway East: Oslo
Sweden Central: Gavle
Switzerland North: Zurich
West Europe: Netherlands
UK South: London
UK West: Cardiff
Qumulo lets you store, manage, and move data across the platforms and clouds of your choice – at any scale.
Lift and shift workloads easily
Single management experience and standard protocols simplify moving workloads to and from the cloud without refactoring applications.
Support new cloud workloads
Build apps and Kubernetes workloads with shared data and automation for simplified management with complete APIs.
Scale to meet any need
Support PB of data under a single namespace, greater than any other file storage offering on Azure.
Azure Native Qumulo SaaS subscriptions
Standard: $85/TB per month
Performance: $180/TB per month
Azure Native Qumulo Scalable File Service Industry Use Cases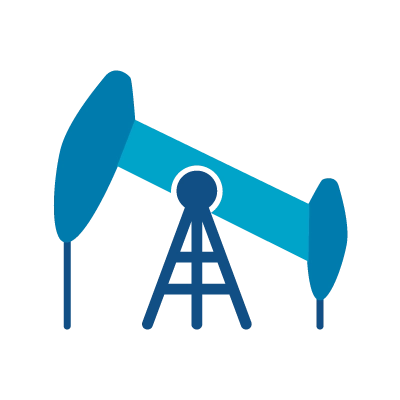 Energy & Resources
Subsurface modeling
Well optimization
Life Sciences
Genomics pipelines
Digital pathology AI
Healthcare
PACS VNA
EPIC Blob
Gaming
Build Environment
Well DevOps
Media & Communications
Video editorial
& VFX Render
Financial Services
Data curation/comliance
Active archives
Disaster Recovery Using ANQ
Azure Native Service deployed from Azure portal
Replicate between Azure regions
Near-zero Recovery
Point Objective for storage
Recovery Time Objective for storage < 10 minutes
Frequently Asked Questions